Coming Soon! (January 2022)
Available Sizes: 8.5D / 9D / 9.5D / 10D / 10.5D / 11D / 11.5D / 12D
---
Current Available Sizes: 9.5D / 10D / 10.5D / 11D / 11.5D
---
Current Available Sizes: 9D / 10E / 10.5D / 10.5E / 11C
---
Current Available Sizes: 10D / 10.5D
---
Current Available Sizes: 9D / 10EEE
---
History:
The Alden Shoe Company was founded in 1884 by Charles H. Alden in Middleborough, Massachusetts.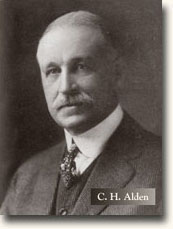 It is difficult to imagine just how active and important the shoe industry was in Massachusetts so long ago. Early New England shoemaking was a trade based upon one craftsman making a pair a day in one room cottages (called "ten footers"). Beginning in 1850 a series of inventions led to mechanized stitching and lasting operations and the birth of New England shoe industry followed rapidly. The productivity gains over the traditional shoemaker were on the order of 500 - 700%, yet the new methods also led to an extraordinary improvement in both quality and consistency. The explosive growth of the shoe industry in eastern Massachusetts at the turn of the century was impressive. Numerous companies were being started, and demand soared as product made its way west and south on newly expanded rail routes. Charles Alden's factory prospered, adding children's shoes to their offering of men's shoes and custom boots. By 1933, at Charles Alden's retirement, operations moved to Brockton, Massachusetts and joined with the Old Colony factory. The Great Depression took a toll on countless shoe companies in New England. Although production demand increased during World War II, by the late 40's renewed consumer demand had fueled the search for manufacturing regions offering lower labor costs. Over the remainder of the century attrition would take hold as manufacturers looked farther and farther away in search of low cost labor and materials to meet the insatiable demand in the U.S.A. for low cost, mass-market consumer footwear.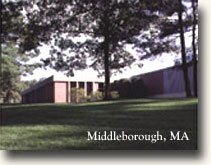 Most of the companies who remained in New England could not compete in the demanding post-war economy. Yet Alden prospered by relying not on lower quality mass-markets but on high quality dress shoes, and excelling in specialties such as orthopedic and medical footwear. It was a period of growth and intensive development at Alden, especially in the design of comfortable, orthopedically correct lasts. In 1970 a new factory was constructed in Middleborough, Massachusetts where production continues today. Alden is now the only original New England shoe and bootmaker remaining of the hundreds who began so long ago. Still a family owned business, still carrying forward a tradition of quality genuine-welted shoemaking that is exceptional in every way.
Welt Construction:
To understand the benefits of welt construction in shoes you need to understand a bit of the background involved in its evolution. Back when all shoes were handmade (before the industrial revolution of the 1800's) the cost of shoes or boots of quality was quite high. The only way to make the investment reasonable was to keep replacing the soles as they wore through, which of course happened quite often since normally you walked to get where you were going. For flexible comfort one prefers a supple leather upper, but for durability in holding a stitched-on sole the desired characteristics are strength and firmness; repeated stitching of soles directly to the softer upper leather of a shoe would soon render the leather both unstitchable and unrepairable. When a strip of firm leather (the welting) was stitched to the flexible upper leather, and then the sole was stitched to this welting, a superior combination of materials was created. Quite simply, welt construction provided a stronger, renewable attach point for soles. Over time the methods of constructing a welted shoe improved, giving other benefits as well. Properly made, a welt gives superior lateral stability over any other method. This is really important in helping the joints of the ankles and knees remain in proper alignment. The strength of a welt construction is also superior in maintaining the proper balancing and support of the foot. You can feel that improvement up the backs of your legs and in your lower back. In combination with the excellent fit and support of Alden's lasts, the Goodyear welt construction is far superior to any other shoemaking method for long term wear and comfort.
Shell Cordovan:
Using the centuries-old method of pure vegetable tannage and hand finishing, the single tannery still producing genuine shell cordovan today is indeed practicing a rare art. The tanning process takes a full six months to complete and produces leather that is soft, supple, and very durable. Alden's classic patterns take on a unique character when made from genuine shell cordovan. Shell cordovan is leather for the old school shoemaker. High volume production methods and short cuts are powerless to bring out its qualities.
Alden & Zahner's:
Alden Shoe Co. is our favorite shoe brand for many reasons. Their shoes are of the highest quality made in the United States, the best materials are used with traditional hand-crafted manufacturing techniques, and the factory is only a few hours away from our shop. We have found Alden shoes to be the most comfortable dress shoe, the best value in our store, and will last the longest with proper care.
We carry many styles in our store to help fit and educate our customers. Allow us to take the time to properly measure your foot, and assist with recommending a style that fits you best. We also have catalogs for you to take.
We are looking forward to giving you the highest quality shoe experience the United States has to offer.